Its a two-day travel from the Philippines to ACAC. I finally arrived yesterday to start my research on contemporary art programs as a curator-in-residence. I know the Philippines has a lot to learn from this as well as to offer in terms of sharing the experience about art & its public.
Today, I had a chance to join the staff in returning artworks done by elementary students. We went to five schools & discussed about the art workshop from which little kids produce artworks from twigs, leaves, & wood blocks.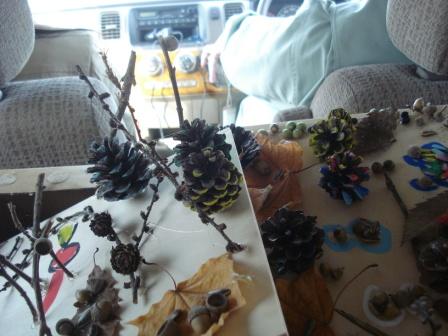 In the coming weeks, I will be assisting the curator on
Re-Modernologio,
a project that re-examine in details the blurring of life & art to facilitate dialogue and present the process with accuracy & sensitivity.
b